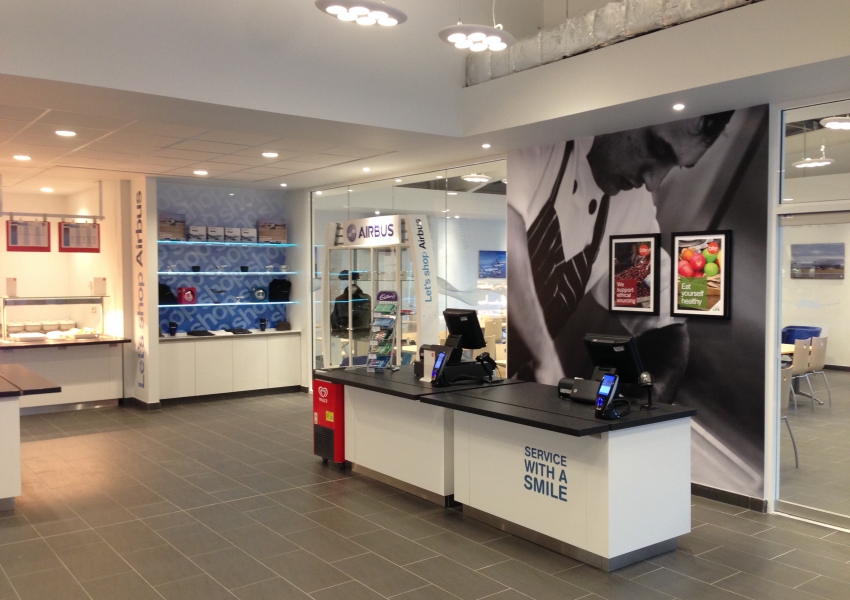 New build steel frame building with brickwork and glazed walls, and metal clad roof and fascia.
Works carried out within tight programme during challenging winter months.
MPH Construction recently completed the new build construction of a new Catering facility within the Broughton factory site. Within a tight 20 week program during winter months of 2014, the steel frame building was successfully erected. Airbus management and employees were thrilled with the new building, continuing on from the previous success of the Airbus Coffee shop and using the same template and MPH project delivery team to provide Airbus site welfare development projects.
---